12 March 2020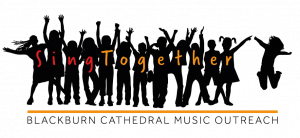 Members of the Chorley St Mary's Junior Choir represented the School at Blackburn Cathedral on Wednesday evening for the Sing Together! concert. It was a wonderful evening.
Well done to all the children - they were superheroes!
Thank you to Mrs Grandi and Mrs Bradley for their dedication every week in practicing with the children and thank you to parents who helped the children practice the 9 songs at home.
Please click here to see some videos of the Choir and teachers on the night.